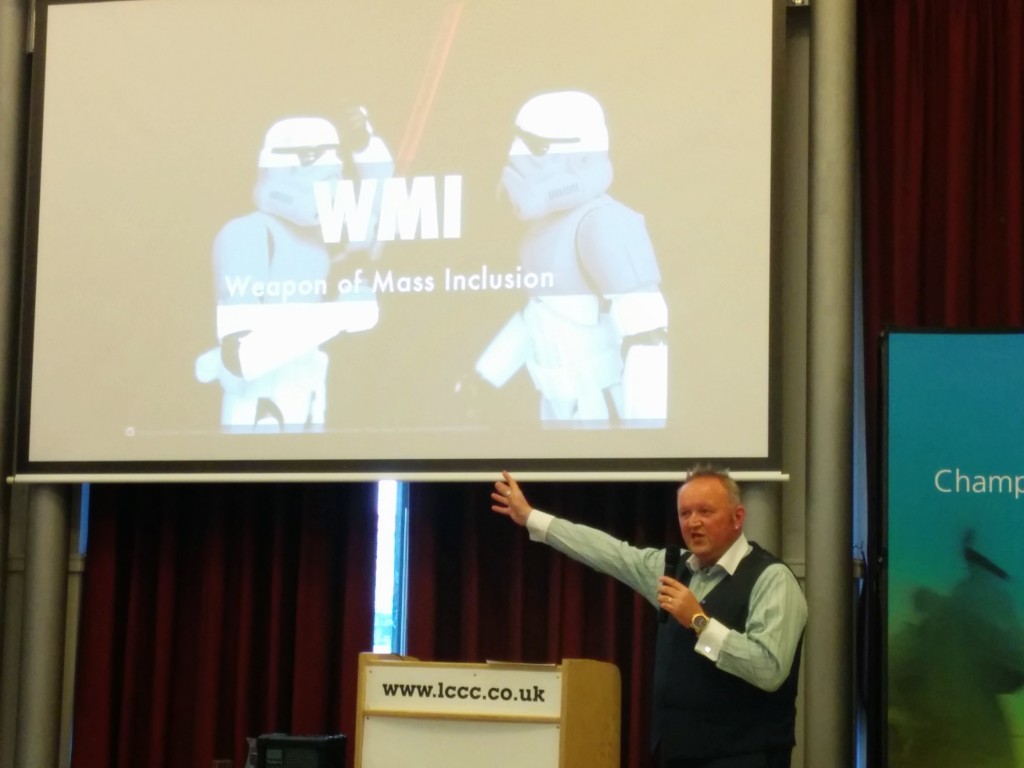 This post was originally found on my business blog and has been reposted here in May 2015.
On Thursday 16th March, Manchester's CIPD Branch held a fantastic event #SocialHRMcr at Lancashire County Cricket Club. Many HR professionals and other interested folk gathered together to discuss the use of social media in the workplace.
An innovative combination of conference and unconference, it was great to not only listen to some of the leaders in the exciting world of social HR, but I also enjoyed the opportunity to share my love of social whilst participating in the lively discussions that followed.
Weapon of Mass Inclusion
One of the key moments in the conference for me was @PerryTimms declaring Social Media as the "weapon of mass inclusion".
I completely agree. The accessibility and inclusiveness of social media and social technology is one of the reasons I believe it has so much power to bring about change and why I believe we should adopt a social mindset in the workplace. Continue Reading…